THE HISTORY OF AUTORIDERS
Autoriders International Ltd. a part of Autoriders Group - was established in 1994, to offer premium cars rental services in India. The company, with an unbending commitment to uphold impeccable standards of service delivery quality, by putting the customer first in every area of our operations, is placed among the most trusted names in the industry. While we are one of the few providers of self-drive rental cars in the country, we also maintain an extensive fleet of chauffeur-driven cars. In addition, we also offer airport transfer services and domestic and international tour packages.
Commitment Par Excellence
Positioning Autoriders as a leader in the segment, our services are backed by carefully formulated customer satisfaction guidelines and reasonable tariff plans. There are absolutely no hidden costs, your travel is pre-insured, vehicles are pre-screened for safety and performance. What's more, our customer support lines are open 24/7, to ensure you have a seamless experience, every time you rent a vehicle from us. As far as the choices are concerned, we have everything from hatchbacks to sedans to MUVs!
Providing Services
Since 1994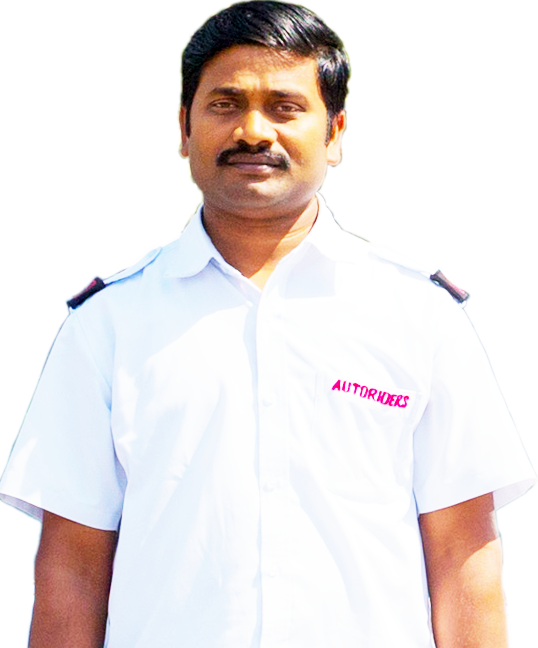 Type of Services
Autoriders rents cars on Chauffeur drive as well as Self Drive. The long distance car rental with a driver is the most preferred way to discover this charming country. If you want to be on your own, you could avail of the Self Drive schemes.
Self Drive
If you love to travel and explore on your own, we got the perfect solution for you in the form of self drive cars.
Chauffeur Drive
A chauffeur is a person employed to drive a passenger motor vehicle, especially a luxury vehicle such as a large sedan or limousine.
Airport Transfers
Your journey to the airport at the beginning, as well as drop off when you arrive at your destination neednot be as difficult as you think.
MISSION
We will serve the discerning customers for all their car rental requirements to the best and make the company to reach the top in the field.
Customer Satisfaction
We ensure that exact services are provided to our customers as per their requirement at a good price, demonstrating that the customers have received a best deal. We ensure problems are solved immediately and appropriate actions taken so that the customers get their desired services.
Profitable
We value the importance of increased profitability and overall growth of the company. The management and its team work in unison to take the services of the company to the next level for continued growth of the company.
Fair Business Practice
Our team deliver quality services to the complete satisfaction of our customers and other stakeholders. Loyal customers are sign of good services extended by Autoriders team. We enjoy business from customers who are with us for more than 20 years. We practice fair business at all times and inspire Autoriders members always mark customer first attitude in their work.
Timely recognition of hard work
Integrity and honesty in work place brings better results. Our Members are encouraged to assist others in performing duties so that the customer at the end receives better services. Autoriders conducts workshops so as to ensure the talent, skills and knowledge of the Members are shared for increased team performance.